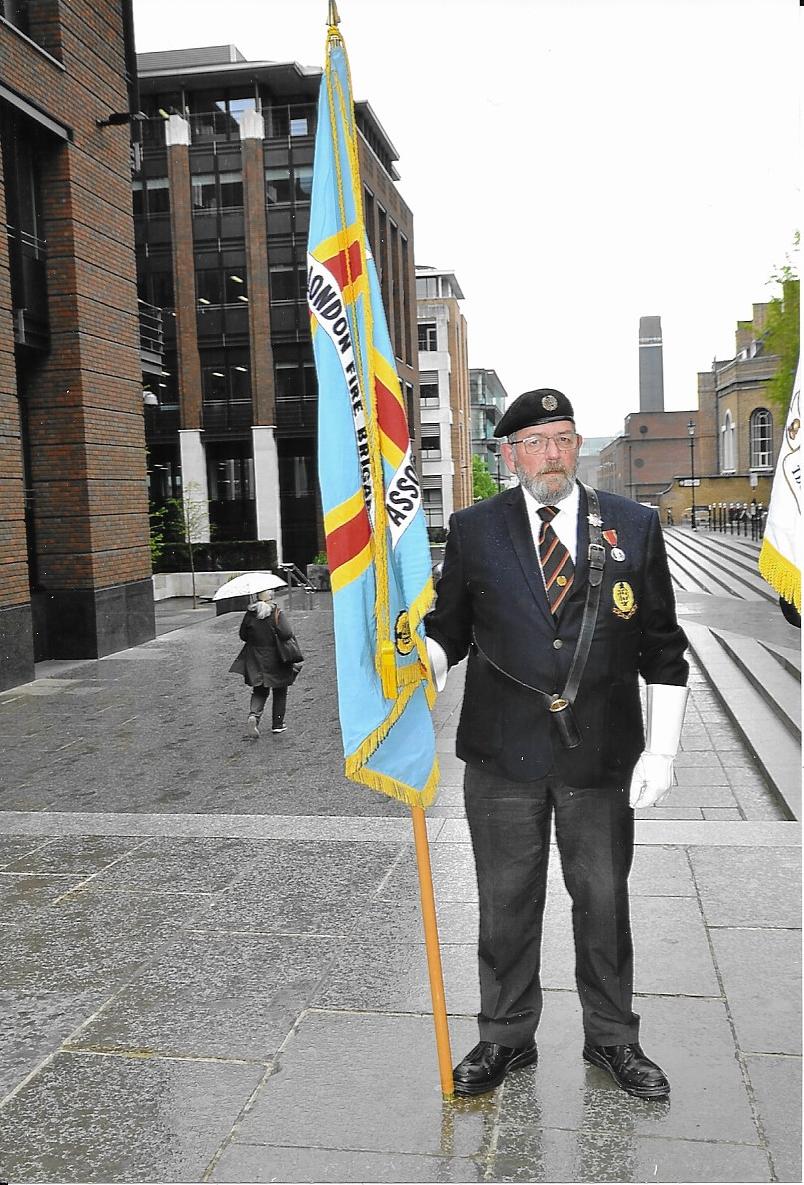 I came onto the EC just under a year ago to take on the Drills and Training officer role, my background with Norfolk Fire Service in Training School gave me the ideal background to take this forward. The lack of events over the last year has meant that I have been unable to make any real progress on assisting groups and members improve their skills or displays.
I am also heavily involved with the Norfolk Fire Museum, and as many of you will have seen, we have lost our "home" and are trying to sort out where to keep all our appliances and equipment, not an easy task. Also many of you know of TL 240FLM, we have just had that completely resprayed and are busy refitting all the trim to get it ready for this year's rallies. I am also standard bearer for LFB RMA, and as the other 2 standard bearers have stood down I am now "on call" to cover any funerals that require the standard countrywide.
I have now been asked to take the role of Temporary Chairman of the FSPG to lead up to and run the AGM, what happens there and on to the future is down to you the membership.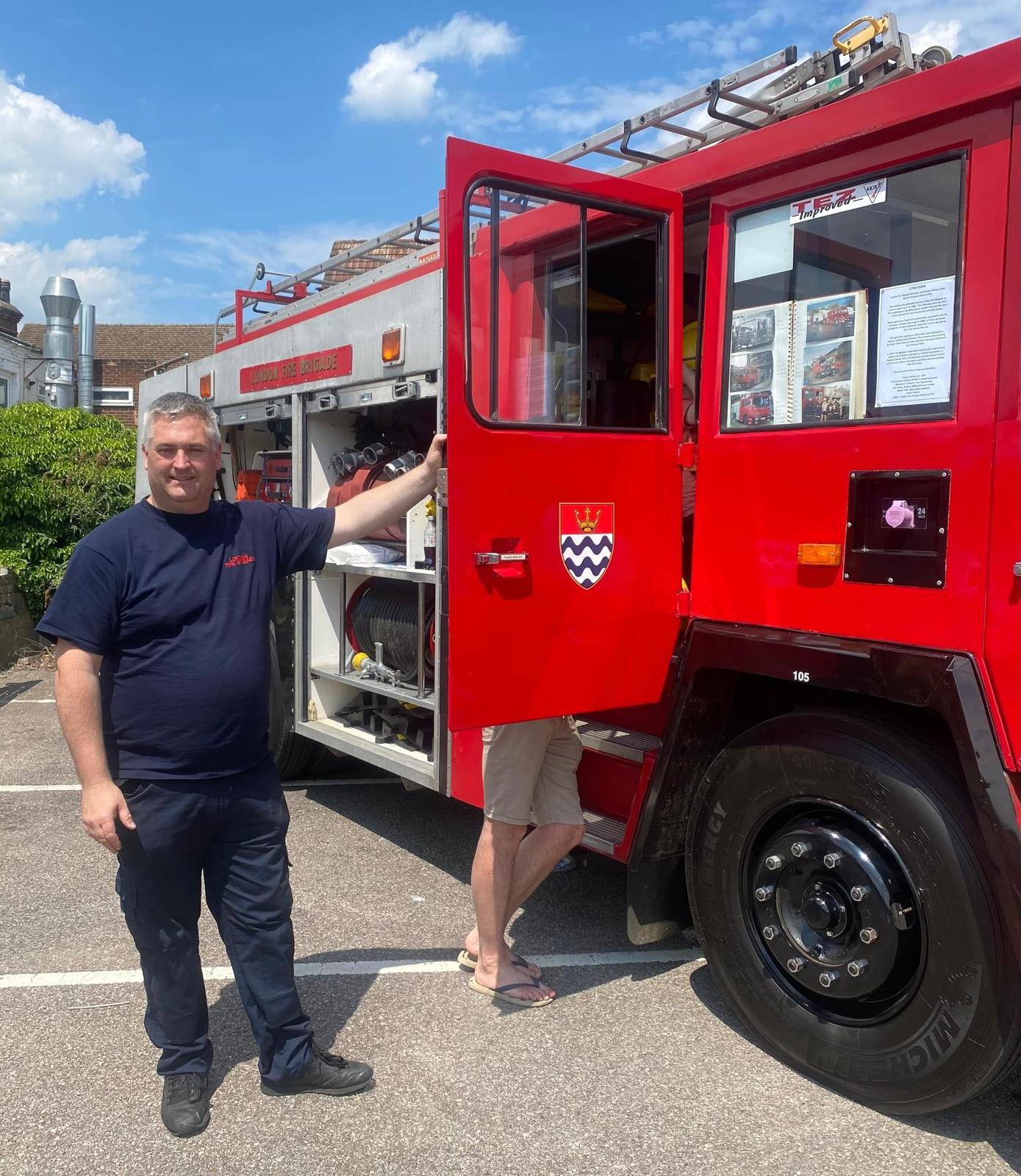 Terry Prince
Vice Chairman
I joined the FSPG in 1992 after purchasing my first Ex London Fire Brigade Shelvoke Fire Engine which I still have today (one of four, plus a Dodge). I was co-opted onto the Executive Committee in February following invitation.
We all share a passion for our hobby and I believe the EC need to be better, through working on an open, honest and transparent basis, managing well and supporting our Members. I believe that is our first objective and if we can deliver that successfully we will firstly maintain our membership, secondly we can then grow the FSPG through bringing previous Members back to the membership and attracting new Members strengthening our Group. Hopefully we can all play a part in that journey to support our Members and bring back the "family feeling" that makes the FSPG so unique.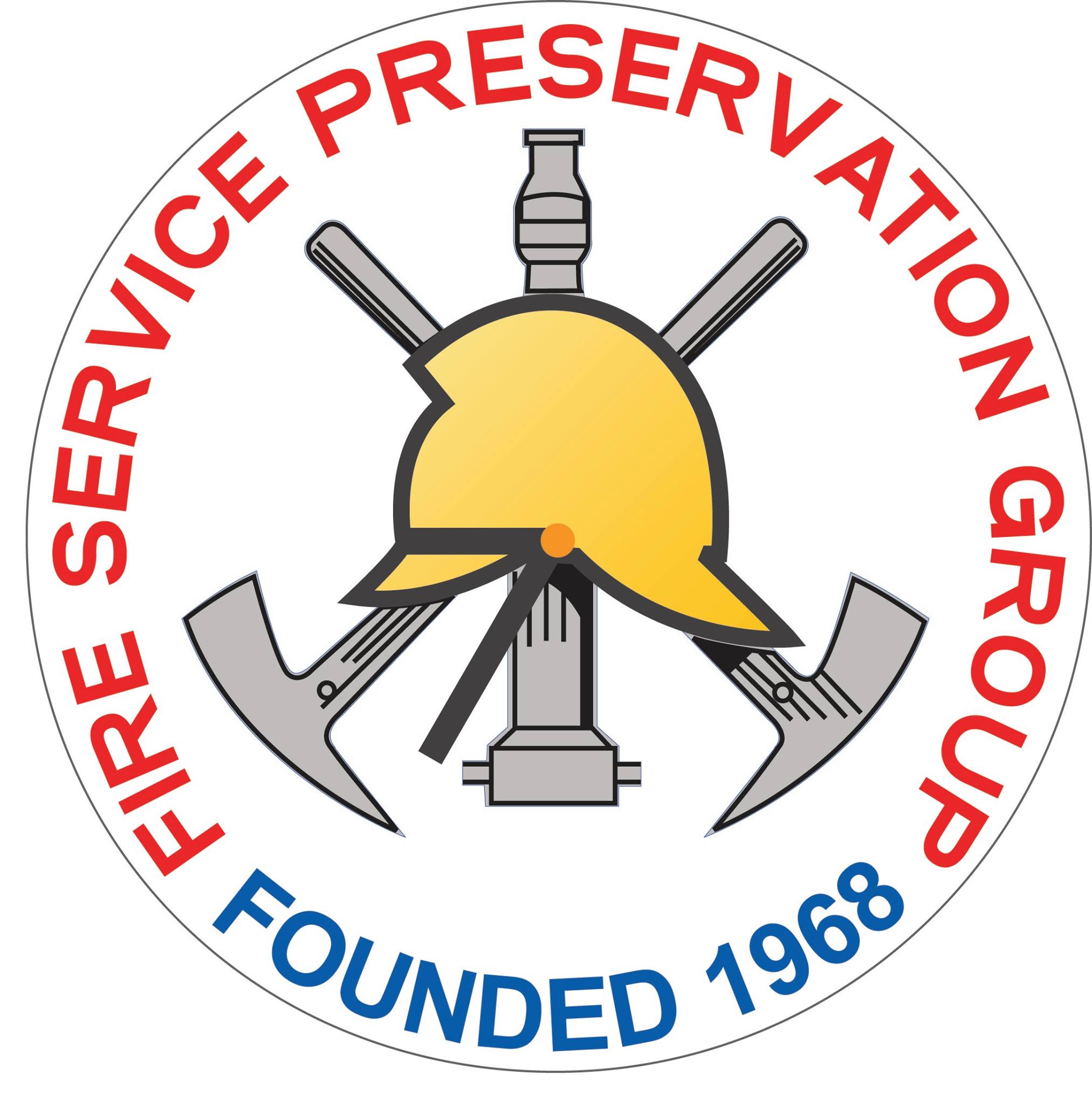 My career includes both social care and health care, with experience in working with people of all ages and abilities, plus voluntary work and fundraising for various charities over the years too.
In my younger days I was told stories of my Grandad's experiences as Leading Fireman in some of the many stations covering the outskirts of East London during the war, including when it got very busy during the Blitz. Never did I think that years later a hobby of mine, doing jigsaws, would include helping a fire service preservationist piecing together parts of fire engines that have been the biggest jigsaws to put together that I could ever imagine! Also, I never would have thought that one day I would receive a call stating "I've bought a Coventry Climax Lightweight Pump from someone who lives near you.
He'll deliver it to your house if you can store it indoors for me until I can bring a trailer up to collect it." The pump stayed with me for a while, but was eventually moved to a proper home on the back of a fire engine, where I then spent many a happy hour still looking at it, as it was washed and polished along with the rest of the vehicle, before taking it into yet another mudbath of a rally field! I have a history of supporting good causes, even those which prove to be a bit of a challenge, and it seems the FSPG is in need of a bit of a helping hand at present, so I'm happy to help if I can.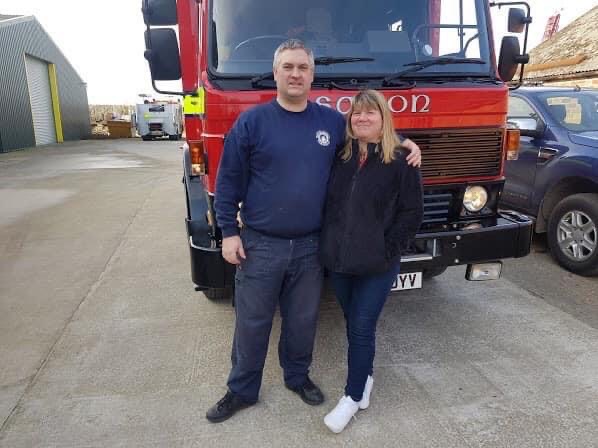 I recently volunteered to stand on the committee due to my concerns that the group finances were 'in limbo' and my unease at being offered the options of 'become a Charitable Incorporated Organisation (CIO) or close the group'. A lot of work has been undertaken by the committee, prior to my being co-opted on, regarding the status of the group and I should like to collate that information, together with other advice and options, and present it to the membership so that we are all aware of the various opportunities available to us. I am content that the current status of the group, as it stands, does not contravene any legislation.
I am a qualified chartered certified accountant, with my own firm in North London, and also Treasurer of a local Scout Group (a registered charity). I own and drive (with the right licence!) a London Shelvoke Fire Engine, which is loved and looked after by my talented hubby. I am a proud mother & stepmother of six boys (now ranging from 15 – 24) and we, as a family, have created many wonderful memories as a result of being members of the FSPG, even though some of my memories are a little more fuzzy if the event has included a particularly well stocked bar! I'm looking forward to making more memories with you all in the future.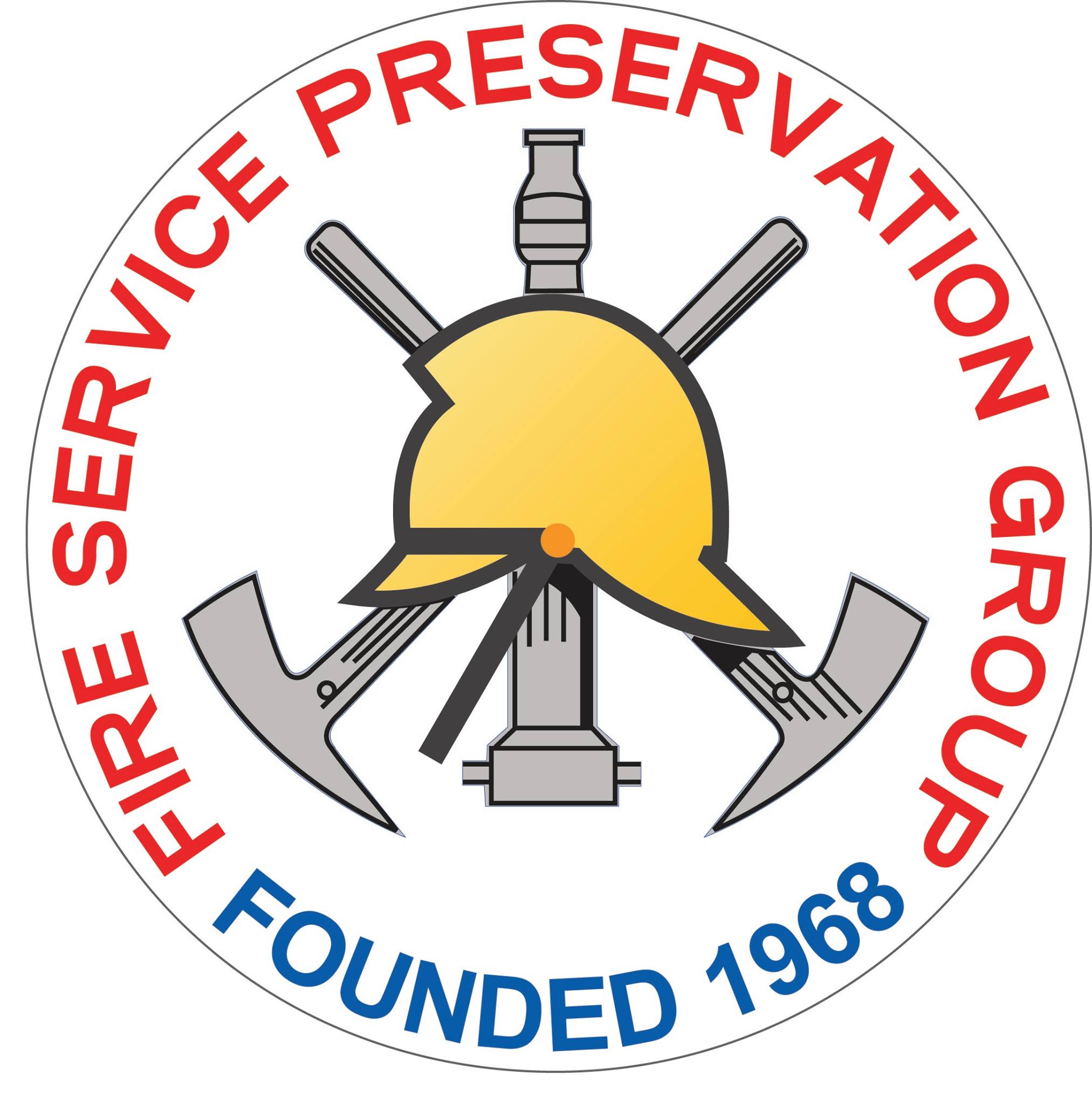 Linda L'Enfant
Membership Secretary
I have been membership secretary for just over a year. I joined the EC as I wanted to help make the FSPG the group that the members want it to be. I am happy to stand for this role again on the EC this year.
My role mainly involves membership renewals and dealing with membership enquiries but I would like to focus on branches this year, either by ensuring we are supporting existing branches or looking for ways to expand our network of branches across the country.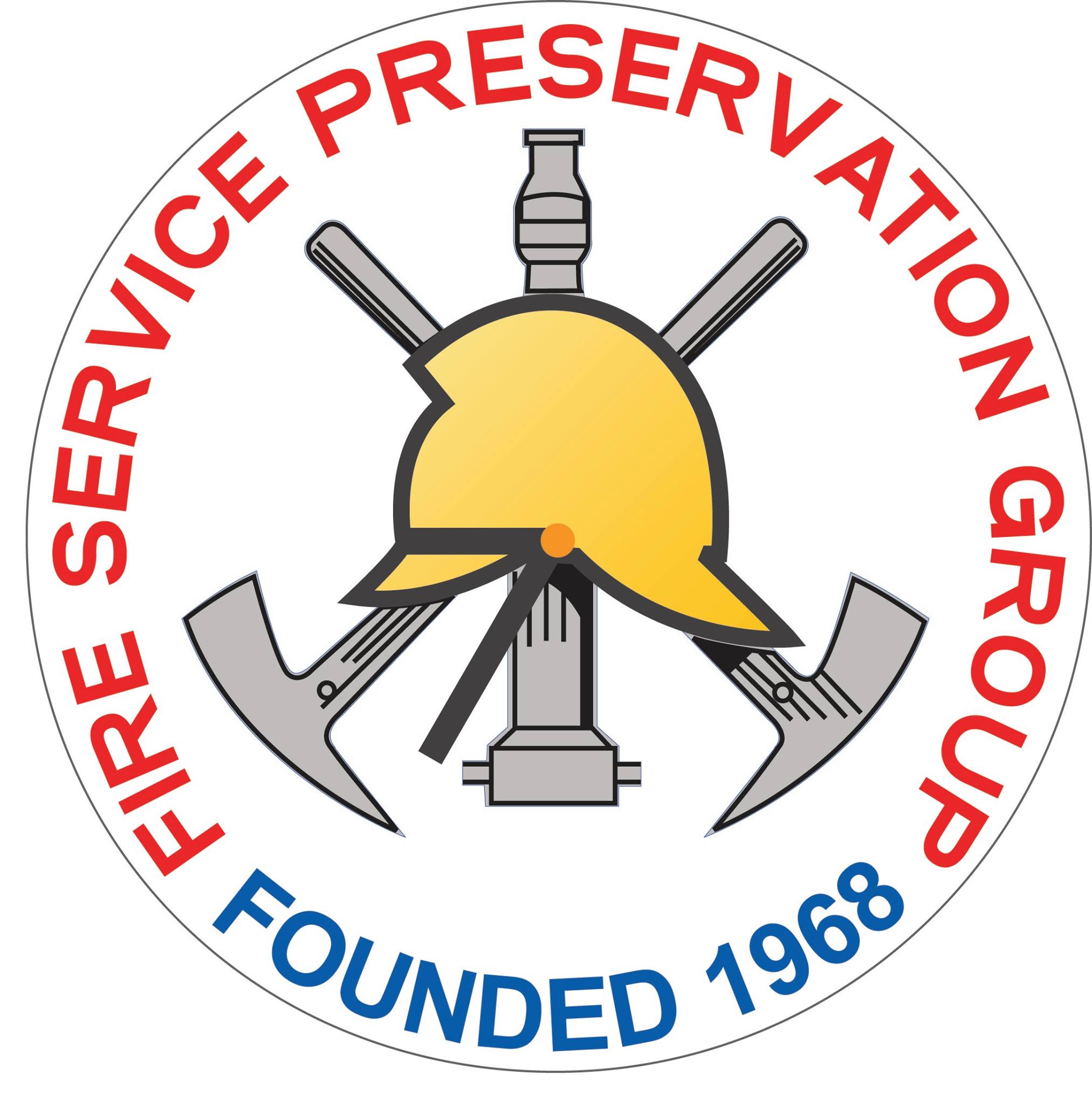 Mike Cotton
Committee Member
I've been what you might call an intermittent member of the FSPG since about 1996 when I first started to get interested in preservation. I'd always had cars and vans, but never a fire appliance. My first taste in the preservation scene was to begin looking after and renovating the LFB AEC Merryweather CBY1 in 1999, taking it to functions and shows. From that point and association with some of the original members of the FSPG has taken me into ownership both current and past of many older LFB appliances, and the longer it goes on the older my taste seems to get! Currently the main focuses of attention are a 1916 Dennis N Type Motor Escape Van and a 1935 Dennis Magirus TL.
As far as work is concerned, I worked for London Fire Brigade for 30 years, retiring at the end of 2020 as a Station Commander. The bulk of my career saw me associated with all aerial appliance types, seeing me riding, driving, operating, specifying, procuring etc… which continues outside the Brigade with my skills now being employed by Emergency One instructing on their Magirus TLs.
I want to get involved in the running of the FSPG because I see it's value to those of in this hobby, in terms of a co-ordinated group that can cater for those who like to show their appliances, those who like to use them, those who like to restore them and those who like to document Fire Service history. I see lots of positives within the Group, but also recognise that it needs to modernise to survive. I believe intrinsically we all want the same thing, a successful Group, and I would like to be a part of that.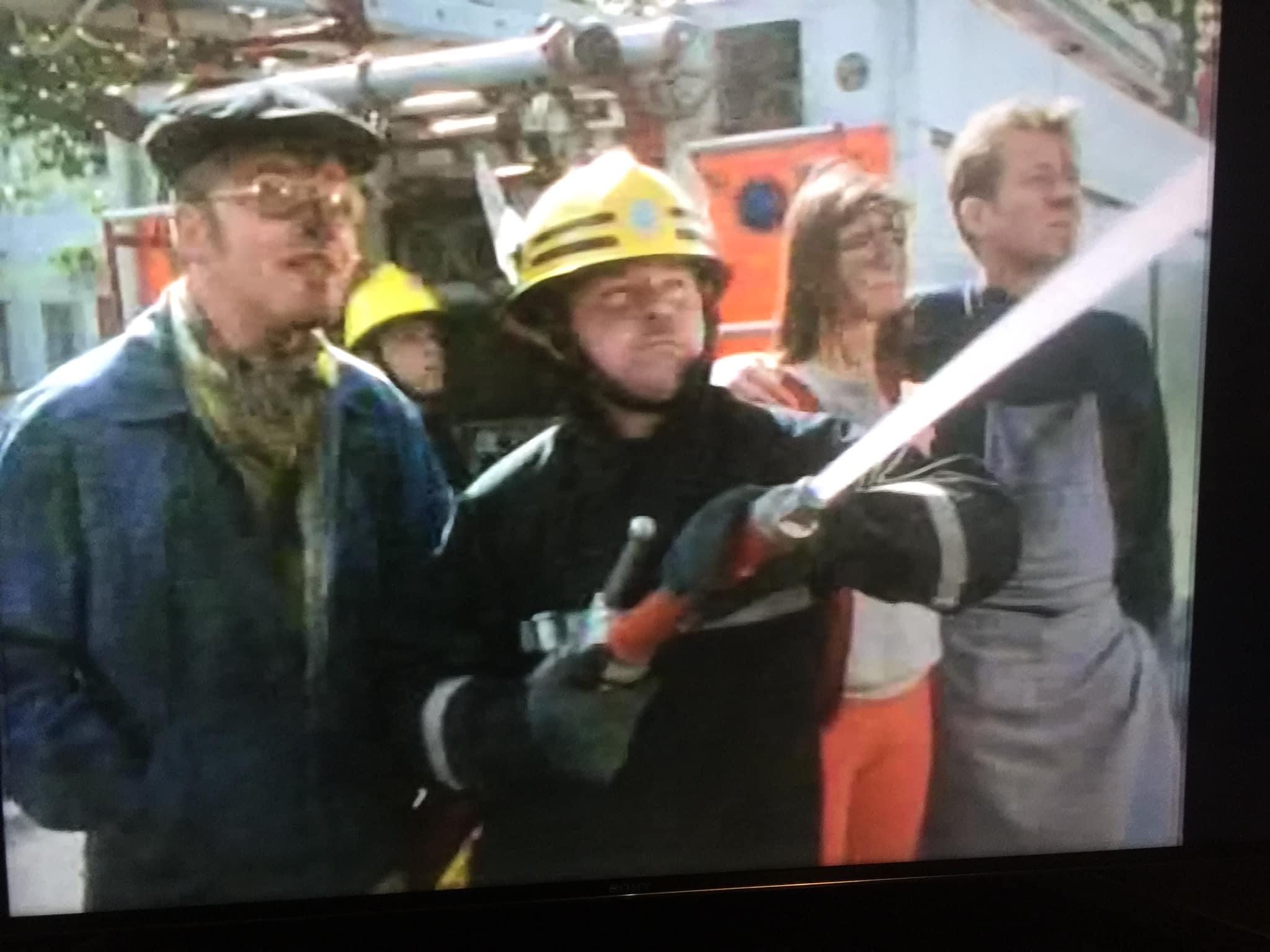 Pete Edwards
Insurance Officer
My father was a founder member of the Enfield & District Veteran Vehicle Society, and I spent a number of my early years cleaning Brass and travelling to Brighton and many other shows on the 1912 John Morris Belsize fire engine that was purchased by 10 members of the EDVVS and each held a £5.00 share. The EDVVS later purchased EMX 122, a 1936 Leyland TLP which I was fortunate enough to travel on a 1932 Leyland PE, 'Vivien' to collect it. I think the bug had been planted!
I joined the Auxiliary & National Fire Service Preservation Group, latterly FSPG in 1969 after meeting early members of the group and travelling with them to shows and events. I purchased my first preservation project, a Coventry Climax FSM 3 trailer pump around 1971/2 and fully restored it in grey. Early member Ray Maslen was kind enough to tow it to shows for me behind 'Vivien'. I have since had a number of appliances for preservation including an ex-States of Jersey Bedford Magirus 81ft TL. I now own and have fully restored, what I believe to be the only complete surviving example of the five Series 2a Land Rover/Sun Engineering airfield RiVs built for the MoD.
I started my engineering apprenticeship with Belling & Co in 1971 ending my career with them as a Senior Production Engineer. I then trained as a fireman, working in the fire safety industry, including becoming a Lo Category airport fire officer and instructor. I have now semi-retired giving me more time to spend on my passions.
I am a member of British Standards FSH/2 Committee for the design, manufacture and maintenance of portable fire extinguishers and have just been appointed as Technical Officer for the UK Fire Association.
I have been on the Group EC for some years being privileged to serve as President for a number of them. In the early days the Groups members were a very friendly and helpful bunch of likeminded people. Over the years this has become less so. I firmly believe the new EC will be open and fair with the membership and listen to the way the membership wants the Group to be run. We must of course move with the times, comply with new regulations/laws and adapt our displays to fall in-line with them. My aim now is to encourage the FSPG to become more like it was in the beginning and promote the preservation of fire memorabilia and appliances and demonstrate them operating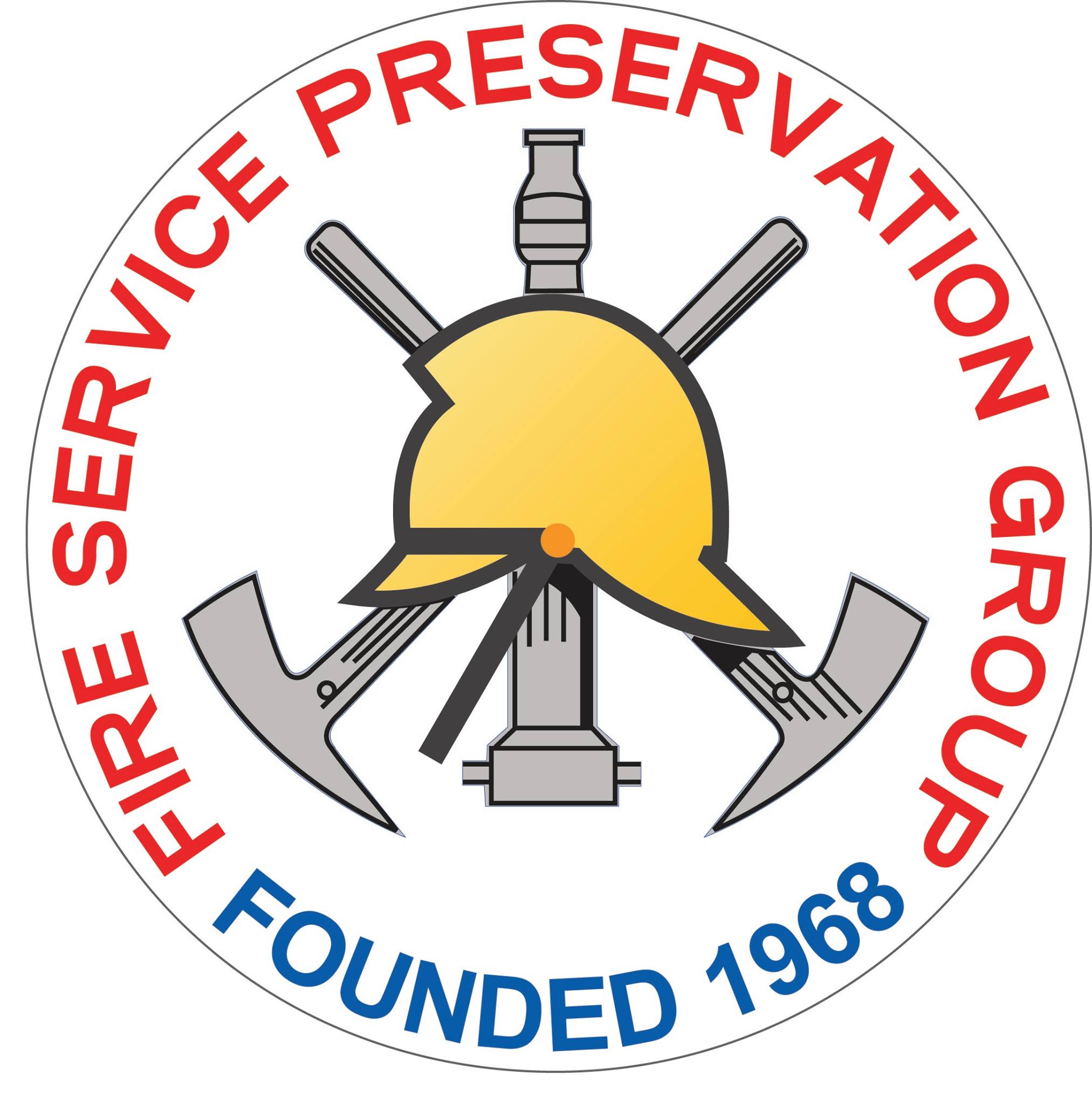 Graham Hart
Committee Member
My working career began by obtaining and completing a motor vehicle technician apprenticeship leading to a spell working for a main car dealer. I joined the AA as a Patrolman serving both in London Central and Devon with occasionally acting as a Patrol Force Inspector. A serious road accident forced a change in career direction and I left the AA just short of 30 years' service and returned to the Garage Sector as a Service Advisor. I quickly worked my way up and became an Aftersales Manager for two garage franchises and of SEAT and SsangYong cars and then retired 2021.
As a young boy I accompanied founder Group members to rallies and shows on their fire appliances, I soon got bitten by the 'bug' and joined the Auxiliary and National Fire Service Preservation Group (later to be renamed FSPG) almost right at its beginning. I continued to 'ride' other people's appliances until I reached the age of 18 and I then purchased my own appliance. Progressing on I have restored, owned and run many appliances from pre-war Leylands to examples of more modern Dennis's, Austin's and an ERF over the last 53 years +. I currently own a 1953 Dennis F8, wartime Dennis no 2 Trailer Pump and two 1980's Range Rover TACR2A RIV's. I have served on the Group Executive Committee for many years in the past and at one point serving as Vice President, I then decided to take a back seat and concentrate on my appliances and career at the time.
More recently I became concerned last year in the direction that the FSPG was heading and accepted the invitation to rejoin the EC, as a co-opted member this February. My intention is (as with others currently serving on the EC) if re elected at the AGM to ensure the survival and progression of the FSPG heading into the future and to help restore the friendly, social fun element of our hobby. This unfortunately seems to have dwindled recently to an animosity/apathy atmosphere within the membership ranks, some of the reasons for this have been identified and have been dealt with whereas others will be visited in due course.
With you the members' assistance and backing we will achieve !!!!!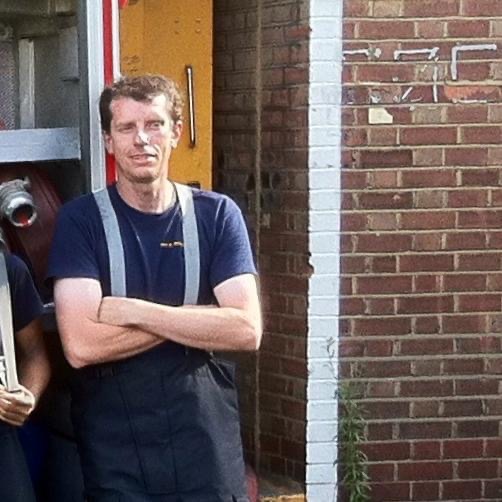 Jez Lambley
Committee Member
For those that don't know I joined as a junior member in the early 90s and have been involved with the FSPG for well over 30 years and have been on and off the EC since 2003.
My fire service background includes growing up on a fairly busy retained station in Surrey and my first memories of the station appliances was a pair of Dennis F44's. I then had the opportunity to train on one of them with my dad. My godfather was involved with Cranleigh School CCF which had its own fire section, I at the time was only 14 when I first started going on a Wednesday after school. I then, later in my career worked in Surrey F&R workshops as a HGV technician. On leaving school I started my 20 plus year career as a HGV apprentice starting at a haulage company in Cranleigh, which also now happens to be one of our customers. In my 20 plus years of throwing spanners at lorries I've pretty much worked on most manufacturer's vehicles and trailers, either in the workshop or on the side of the road. I do miss the days of not plugging a computer in to find out why the engine management light is on and having to listen feel and look to work out what's not right, sometimes more obviously finding the con rod has punched a hole in the block! Having this background, it does makes restoring my own vehicles fairly easy, until we get to woodwork. Being a member of the FSPG I do happen to own a fire appliance well actually three, can't count the 4th as that's the wife's. My first long term appliance which I still own and pull my hair out with is an ex London Dodge G13 Locomotors D804FYM, been with me for 10 years now. I've done many a mile in the old girl mostly trouble free journeys. Next purchase was the ERF Firefighter 2 another ex London appliance LYM630P currently undergoing complete restoration I'm well over halfway, just need to finish rubbing the cab down (looking for volunteers for motivation).
The last addition to the fleet is another Dodge G13 Saxon D830FYM (glutton for punishment) which was saved by fellow member Terry Prince, we both saw this and another in a dealer's yard in Essex some considerable years ago when on a salvage mission to obtain spares for our own trucks. So, after some 15 years sat in the open Terry was going to use it as a donor for his but seamed a shame to break it being the last of the batch of 5 D reg's made for London and I've ended up with it. It has the standard British tin worm so requires a fair bit of welding. So, what do I do now I've been roped into running 1st Defense fire & rescue. Providing fire cover for the film and tv industry and supply fire extinguisher sales and servicing, and the odd customers fire engines and pumps for repairs. I still get my hands dirty in the workshop and have to go in the office kicking and screaming (don't like paperwork) to carry out day to day running of the business.
My advice is always free even better over a beer as there's not much I don't know about the mechanic side of things and can always give you a starting point on what to check first.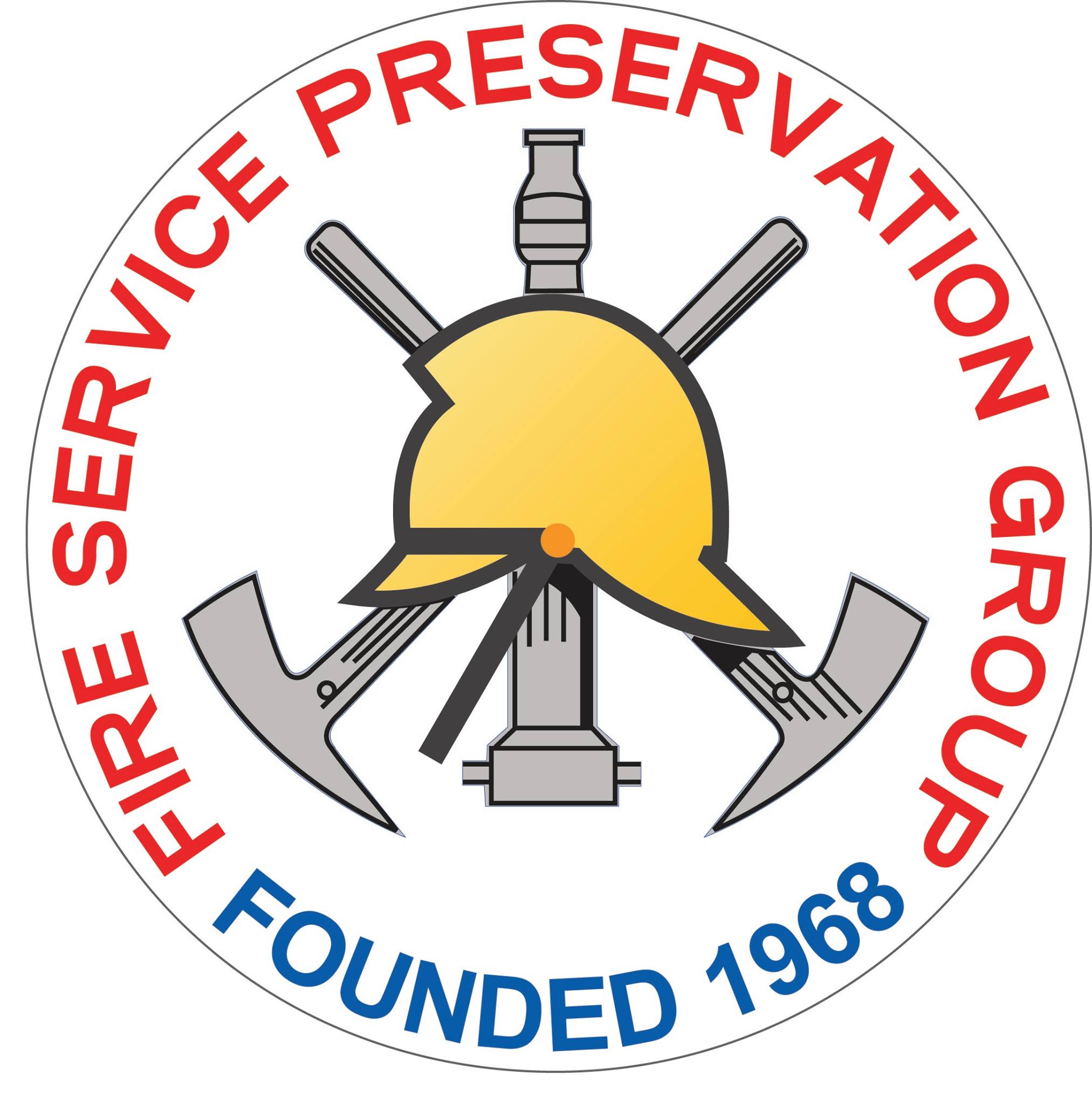 David Collins
Committee Member
My name is David Collins 58 years young I have been a member of the FSPG for approximately 24 years plus , my main interest started with my son having a massive interest in the fire service , so to make the interest a family hobby myself , my wife and son joined the group to provide access to more information , friends , of course insurance , after obtaining my first appliance in 1997 and giving us a good reason to attend more events etc , the interest grew even more to the extent of now owning 3 appliances ,which I have fully restored and kitted to the best of my ability and budget with my wife also getting a class 2 license to drive trucks as well The knowledge of fire service has grown massively to all the family including my son being in the fire brigade retained and a whole time job , right down to my 4 year old grandson with a passion for the service I understand there has been issues with the group committee , but I'm not interested in the politics , but would very much like to help keep the group together and hopefully move forward , especially as there are young members of the future to look after and keep the interest alive
I would like to point out I am not a very academic person , but a more hands on person , however new ideas and fresh blood may be of help to the exec committee I hope this brief email will be of use as an insight of myself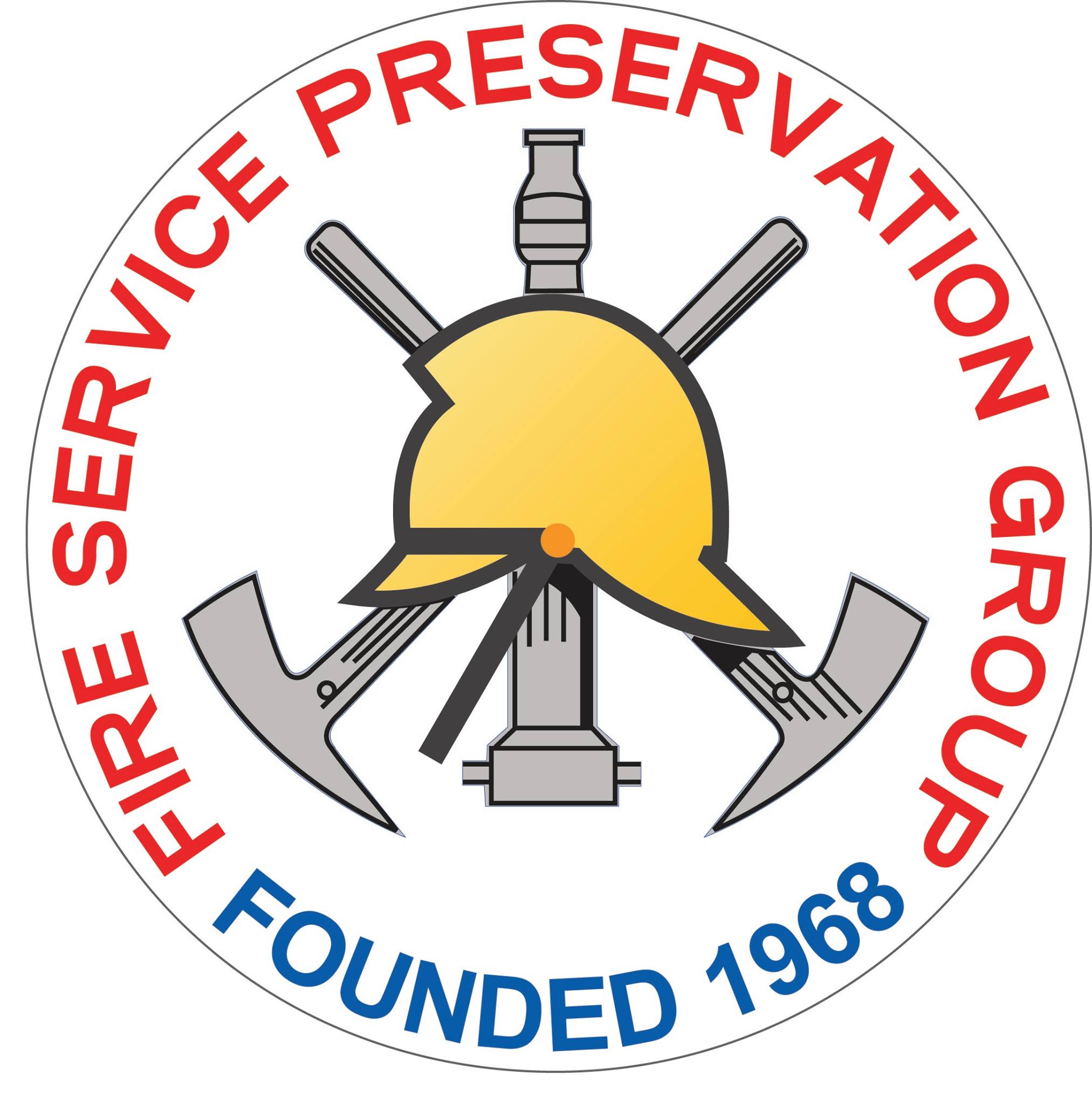 Andy Harris-Gander
Committee Member
Details to follow.